S-RACK Hooks
---
Verwendete Materialien:
Aluminium (pulverbeschichtet)
Fahrradaufhängung: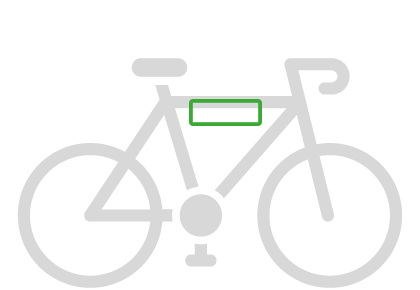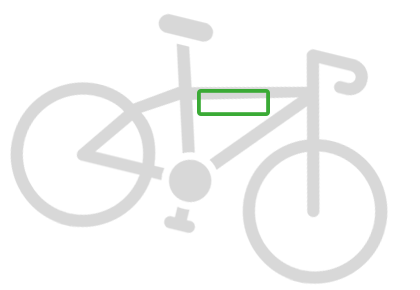 ---
Kostenloser Versand weltweit
---
---
The practical addition to the S-RACK
Features
• 3 hooks
• for hanging bicycle accessories such as helmets, jerseys or shoes
• choose from 2 variants
• 100% Made in Germany

Product description
With the hooks for our S-RACK you can finally store your accessories on your bike. The suspension is made of high-quality material and 100% made in Germany. Choose from 2 different colors and add practical storage space to your S-RACK bicycle holder. You can clamp the hooks to your board from behind while assembling the S-RACK. Have you already mounted the S-RACK? We then recommend that you subsequently mount the hooks on the board from below.
You can find lots of inspiration in our gallery .
In the box
• Hook
• Screws


Technical details
| | |
| --- | --- |
| Product dimensions (WxDxH) | 19x6.5x2cm |
| Corpus | Aluminum, powder-coated |
| | |
Du bist dir nicht sicher, welches Rack zu deinem Bike passt? Dann schau in unseren Radgeber.
Raumwunder - S-RACK
Das S-RACK ist eine praktische wie stilvolle Lösung, dein Fahrrad aufzuhängen. Durch den integrierten Regalboden aus Holz erhältst du bei dieser Fahrrad Wandhalterung zusätzlichen Stauraum für dein Zubehör. Erstell dir aus 8 Varianten und 2 Größen den Wandhalter, der zu dir und deinem Bike passt. Ergänze das S-RACK mit den passenden Haken, für noch mehr Stauraum.
FAQ
Kann ich die Haken nachträglich montieren?

Ja, auf jeden Fall. Wir haben die Haken extra so entwickelt, dass du sie nachträglich anbringen kannst, ohne dass du dein S-RACK abmontieren musst.
Wie werden die Haken an dem S-RACK montiert?

Es gibt 2 Möglichkeiten:
1. Die Form ermöglicht es dir, dass du die Haken von hinten hinter das S-RACK Brett klemmst. So ist kein bohren notwendig.
-> Empfehlung bei Neumontage.

2. Die Löcher in der Form ermöglichen es dir die Haken nachträglich von unten am Brett anzuschrauben. So ist kein abmontieren des bereits hängenden S-RACKS notwendig.
-> Empfehlung bei bereits montierten S-RACKs.